ROCKWOOD ROCKHOUND NEWS for June, 2000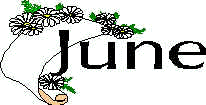 Field Trip


How about let's all meet at the Missouri Mines Rock Swap? There are campgrounds and several motels near there for those of us who aren't good campers. Look at the flyer and see all the things going on that week-end, including a Potluck Dinner on Saturday night. It might be fun to swap tall tales with a bunch of people who are interested in our hobby!

Call Claudia Uccello at 314-434-4831 if interested in getting a group together.




Congratulations to Gavin Das, grandson of Hank & Joan Schlichter on receiving the 1st place award ($100 savings bond)from the St. Louis Gem & Mineral Society for his entry "Set in Stone" at the St. Louis Science Fair. Gavin is a kindergartner at Glenridge Elementary School in Clayton and is the son of Karl and Jean Das.
*Note: Jan was a member of the Rockwood Gem and Mineral Society at age six.

Comments,Etc.
The Midwest Federation/Earth Science Club's 60th Anniversary Gem & Mineral Show will be here before we know it. We still need volunteers to do all sorts of jobs. Whatever the interest, we have a job that is related to it. Call Dianne Larson at 636-256-0241 to sign up to work at the admissions table.
Call Bob Morse to volunteer for one of the other duties. Bob can be contacted at 636-462-4423 or e-mail him at rrcode@nothnbut.net

Attention Rock Collectors!
Gary Wright has acquired the lifetime gem & mineral collection of Barnard Kirkpatrick, a long time member of the Ozark Gem and Mineral Society, when he bought the house he built from Barnard's son. The collection will be sold at Silent Auction on Saturday, June 24 from 9:00 to 4:00 pm in Springfield, Mo. For more information, contact:
Gary Wright
4260 W Mt. Vernon
Springfield, Mo 65802
417-863-1708
e-mail is gwright802@aol.com

Picnic
Our annual picnic will be held at Claudia Uccello's house on Sunday, June 25th from 2:00 to 6:00 pm. Bring your swim suits, a chair and either a vegetable, salad or dessert. The club will furnish the meat. If the weather doesn't co-operate, we will eat and visit inside. Call Claudia at 314-434-4831 to sign up.
| | | |
| --- | --- | --- |
| | Rockhounding the Internet | |
| | by David Miller – St. Louis Mineral & | Gem Society |
I don't know about you, but I hate to leave things unfinished. And some things just need to be shared with others. With us going into summer break I thought I'd finish the year with some unfinished business.

" The Chameleons of the Mineral World – part 2 "

When I did my first article in April on this type of collecting I felt something was missing, because fluorescence is a difficult topic and very involved. And soon there after I stumbled across 2 very exciting web sites that are just rich with information on the two most popular collecting sites in North America. And I felt the need to introduce them to you.

Franklin Minerals
– This site is everything you ever wanted to know about the minerals of the Franklin-Sterling Hill, New Jersey area. There has been close to 300 years of exploration in this mining area. More than 340 mineral species have been found at this locality. Of those, 33 mineral species are found only here. And a little more than 80 of the total number of species will fluoresce under ultraviolet radiation. This site gives you an introduction to the New Jersey area and it's geology. It gives you overviews of the Franklin-Sterling mineral deposits. It introduces you to it's Ore, Calcsilicate, Secondary, and Parker Shaft minerals with a complete list to reference. It gives an introduction to the fluorescence process. And due to the complexity of Franklin's minerals, it introduces you to micro-mineral viewing with a scanning electron microscope. The Fluorescent Photo Gallery is spectacular to view. And you don't even need an UV light! The site also introduces you to a rich list of resources and classic articles on the area and it's minerals. There are announcements of local events, shows, and collecting trips by the Franklin-Ogdensburg Mineralogical Society and associations. You also have access to the Franklin or Sterling Hill Mineral Museums; both include several photo pages and tour information. What I probably like the best about this site is an article that was first published in 1935: "The Minerals of Franklin and Sterling Hill, Sussex County, New Jersey - U.S.G.S. Professional Paper 180, 135 pages, by Charles Palache. Here is a complete hyperlink text to one of the best descriptive mineralogical papers ever written about this locality and it's minerals, for you to read on-line or print and read at your leisure.

Franklin Minerals – http://simplethinking.com/franklinminerals/index_2.shtml
Franklin Mineral Museum - http://www.geocities.com/CapeCanaveral/Lab/6347
Sterling Hill Mining Museum – http://sterlinghill.org

Mont Saint-Hilaire Minerals
– This site has everything you ever wanted to know about the minerals of this Canadian mineral locality. This site contains a mineral list and descriptions with pictures of the 329 currently known mineral species, of which 36 are new to the mineral world! Of the total number of species, 35 are only found only at this locality, and a little more than 40 minerals are known fluoresce. Currently there are 56 mineral species being investigated that still remain unidentified. The site goes on to explain the 8 different mineral environments located there. Also incorporated into the site are the Dana System Classification 8th edition and the Strunz Classification databases for reference. The site also highlights additional links to search, with a collector-dealer index for those handling Mont-Saint Hilaire specimens. It also offers an exhaustive reference section of books, journals, magazines, University papers, and several other resources to see. There is also an on-line newspaper on the opening page that tells the current news and events, new specimen finds, collecting dates, articles, and access to the Royal Ontario Museum. There is also a link to the newsletter of the Canadian Micro-Mineral Association that addresses things that are associated with Mont-Saint Hilaire.

Mont Saint-Hilaire – http://www.ssc.on.ca/mandm/mshhome.html

If you are into fluorescent minerals or thinking of getting into this form of our hobby, these web sites are an indispensable reference. The information contained in them is so rich; you will be engrossed for hours. I hope you enjoy these sites as much as I have.

I wish all of you a safe and fun summer! Happy Rockhounding and see you again in the fall.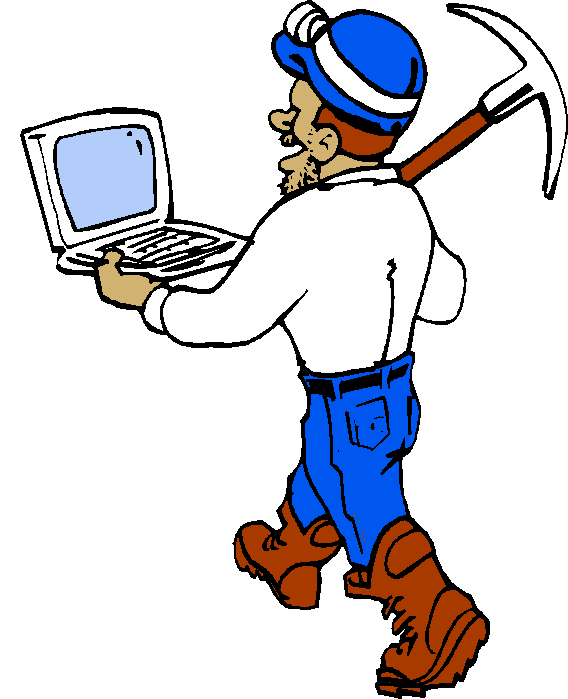 News From Other Clubs
EFMLS WILDACRES WORKSHOP
FALL 2000
Learn Lapidary and mineral skills at the EFMLS Wildacres Workshop in the mountains of Westem North Carolina, September 25 to October 1. The Workshop is opening enrollment to other Gem and Mineral Federations and others interested in the rockbound and jewelry making hobbies.

Fun Fellowship and GREAT FOOD and lodging are all included in the one low price of $250 for the week. A small materials fee may be charged depending on the class you take.

In this fall's session we have Jeff Scovil, an internationally known photographer of minerals and gems. Pick up any issue of Lapidary Journal, Mineralogical Record or others and you will find his work. Jeff travels the world photographing "the best". During the week at Wildacres, Jeff promises to give us first hand information on taking photographs of our precious gems and minerals as well as show us many of his own examples.

Our classes will be:
Four day classes:
Faceting - Steve Weinberger, Certified Judging. B. Jay Bowman
Micromounting & PhotoMicrography - Paul Smith, Silver Channel Work- Edwin Elam

Two day classes: Silversmithing - Mark Greenbaum, Cabochon Making - Ernie Gooch
Soapstone Carving - Milt Shaw,
Mineral ID - Hank Kral
Intro to Crystallography - Jennie Smith,
"Stained Glass" Slabs - Linda Ursillo,
Precious Metal Clay - Cathy Gaber
If you have any questions, feel free to call or E-mail Jack Rowland at 914-297-3556.

June ~ Pearl
Pearl, the birthgem of June, is one of the few gems that is not a stone. Gemstones have to be cut and polished to bring out their beauty. Pearls are removed from their host oyster or mollusk with the same beautiful iridescent glow you see in a finished strand of pearls or in pearl jewelry. A pearl is formed when an irritant enters the oyster's inner body and causes its host to secret nacre, a crystalline substance, to protect itself from the irritation. After years of layering, a pearl is formed.
Via Clarkson Jewelry


A LITTLE HUMOR
An old country doctor went way out to the boondocks to deliver a baby. It was so far out, there was no electricity. When the doctor arrived, no one was home except for the laboring mother and her 5-year-old child.
The doctor instructed the child to hold a lantern high so he could see, while he helped the woman deliver the baby. The child did so.
The mother pushed and after a little while, the doctor lifted the newborn baby by the feet and spanked him on the bottom to get him to take his first breath.
The doctor then asked the 5-year-old what he thought of the baby. "Spank him again," the 5-year-old said. "He shouldn't have crawled in there in the first place."
via: The Flint Gemstones, 3/00

May 2000 Minutes
The meeting was called to order at 7:30 pm and the minutes were approved as printed. The treasurers report was approved. Barbara Sky pointed out a mistake in the May newsletter. The Wildacres 2000 workshop is to be held in North Carolina and not New York.

The Show is coming and we need a delegate to meet with the Midwest Federation on Saturday morning. Barbara Sky volunteered.

We are in charge of the admissions table. Dianne and Andy Larson are in charge of this duty so will club members please contact them to volunteer to help]

A number of field trips are being planned during the Midwest Federation meeting. Some possibilities are looking for multi colored phyolite at Sam A Baker State Park, a fossil hunting trip and a trip to Washington Co.

There will be 24 dealers and special exhibits.

Picnic will be held on the fourth Sunday June 2 at Claudia Uccello's house from 2-6 pm.

Starting in September we will meet on the 3rd Friday of the month at Daniel Boone Library.

The September program will feature Bob Osborne, a field geologist who will talk on either Mammoth Cave or Field geology.

We will try to get a group together to go to the Missouri Mines Swap on June 9, 10,&11.

Peggy Nuske won the door prize.

Respectfully submitted, Joan Schlichter, pro tem