ROCKWOOD ROCKHOUND NEWS for MARCH 2000
March Meeting
We decided to hold a March meeting after all. Since we are not able to meet at Parkway Central Middle School, we changed the meeting place to the Daniel Boone Library located at 300 Clarkson Rd. Ballwin. Mo.

Our theme will be "Let's Talk about Rocks." We would like to have as many club members as possible share some aspect of rock & mineral collecting. Roy and Martha Cottrell will give us some ideas on labeling our specimens. Peggy Nuske will share some of the interesting rocks she has collected here in Missouri, while Claudia Uccello will demonstrate building a fountain from rocks collected on the Mississippi gravel bar. Do you have a fascinating specimen, an interesting way of displaying your rocks or some helpful hints on what to do with those buckets of stuff in our garage? Share it with us!

Comments, Etc.
Time for a change?
The suggestion has made that we consider changing our meeting date from the fourth Friday of the month to the second Friday. We find that we are frequently having to change our meetings because of holidays. This happens in April, May, and November this year.
We also need to think about where we would like to meet next year. Please give us some input on your feelings about this.

Items needed!
Mary Parrott and Bob Morse are still hard at work giving talks to school kids. Mary still needs some samples that she can mount and distribute to the students. She could also use some soda can flats to transport the samples.

Field Trip
We have received an invitation from St.Louis Mineral and Gem Society to their Spring Field Trip to the Sheflier Geode Mine on April 15, 2000. This should be a lot of fun. Those of us who have been there before know that the hunting is great! Plus, it is always fun to get together with another club. See the flyer for more specific information.

The Rock Hobby Club of the greater St. Louis area Presents their 39th Annual Gem, Mineral, Jewelry & Fossil Show
SHOW THEME "Gems & Minerals of the Mississippi Valley" Museum & University Special Exhibits
Machinists Hall Auditorium 12365 St. Charles Rock Rd, Bridgeton, Missouri 1-270 at St. Charles Rock Road Exit
Fri 24 Mar 2000 4:00pm to 9:00pm
Sat 25 Mar 2000 10:00am to 8:00pm
Sun 26 Mar 2000 10:00am to 5:00pm
Family Nite- Sat 5:00 to 8:00pm one low admission charge

Exhibits - Working Demonstrations - Hobby Supplies -
Free Parking - Food Service Available

Herman McGill, Show Chairman (314)522-1578 Willis Smith, Publicity (314)521-8896

Meet us in St. Louis
on Aug. 18, 19, & 20,
2000!

The Association of Greater St.Louis Earth Science Clubs is busy planning for the Year 2000 Midwest Federation Show. Keep this in mind when planning calendars for next summer.
No matter what our individual talents or time limitations, there is some way that we can all contribute. Listed below are some possibilities:
1. Work in hospitality room from 8-11am (Contact Mary Parrot)
2. Work at the door collecting tickets
3. Enter a display.
4. Help set up or take down.

Contact Bob Morse, Show Chairman, at 636-462-4424

"' POLISH PROBLEMS? ::-'.'
Many people think of polishing as comparable to shining a shoe. Actually, each grit used on a stone leaves scratches in the surface of the stone. So when you go to a finer grit, it purpose is to remove all.the scratches from the last grit, An estimate of the depth of scratches left on the stone by each grit.

| | |
| --- | --- |
| 80 grit - 2.6.mm | 180 grit - 0.86 mm |
| 220grit - 0.6 mm | 325 grit - 0.3 mm |
| 600 grit - 0.16 mm | 1200 grit - 0.07 mm |
| 3000 grit - 0.03 mm | |
With reflected light, the unaided eye can see imperfections far Smaller than 0.03 mm. On a cabochon, small grit scratches are hidden by surface imperfections and the stone look shiny.
AFMS~Newsletter

| | | |
| --- | --- | --- |
| | Rockhounding the Internet | |
| | by David Miller – St. Louis Mineral & | Gem Society |

This month my curiosities lead us to explore an area that has fascinated me for about a year, I'm speaking about the collecting and history of Meteorites. The term Meteorite comes from the Greek word meteoron, meaning phenomenon in the sky. Man has always been fascinated with objects in space. And thanks to the great wonder of the heavens and those curious individuals, we now have examples from space that we can study and ponder the creation of planets and deep space objects.
The process begins in outer space where we find the solid object called a Meteoroid. As the object begins to bum up from friction as it enters our own atmosphere, we see what some call a "shooting star" which is really a Meteor. Entry typically occurs at heights of 50-68 miles above the Earth's surface. If it survives this fiery plunge to Earth it is then called a Meteorite. Though an arrival of a meteorite is totally unpredictable, some people have witnessed the actual event and are able to locate the area of impact. Meteorites recovered in this matter are termed Falls. But most meteorites are not observed as falling to earth and are termed as Finds.
Meteorites are placed into 3 primary classes. The first of which are Iron meteorites. These are characterized by the presence of 2 nickel-iron alloy metals: kamacite and taenite. Iron meteorites comprise 28% of the known meteorites. The second class are the Stony-Iron meteorites. These are characterized by an almost equal amount of nickel-iron alloy and silicate minerals. Stony iron meteorites comprise 3% of the known meteorites. The third class are Stony meteorites. The majority of these meteorites are characterized by the silicate minerals of olivene, pyroxene, and plagioclase feldspars, along with nickel-iron alloy and an iron sulfide mineral. Stony meteorites comprise 69% of the known meteorites, are the most common, and closely resemble earth rocks in their appearance and composition. Of these 3 primary classes, each are then divided into several sub-classes depending on the contents of each meteorite.
The actual recorded beginning of collecting meteorites didn't start until June 19, 1794 when a stony meteorite fell at Sierra, Tuscany, Italy. Over 200 specimens were collected. The first recorded collection of a meteorite in the U.S. was not until Dec. 14, 1807. This stony meteorite impacted near Weston, Connecticut. Dubbed the "Weston Meteorite", approx. 330 lbs. were collected and it currently resides at Yale University. On Feb. 18, 1948 North America had it's largest witnessed fall of a stony meteorite in Norton Co., Kansas. Total specimen weight was 2,360 lbs.! On Mar. 8, 1976 the largest stony meteorite in history landed near Jilin, China weighing in at 1.7 tons (3,400 lbs.) The largest meteorite in recorded history is an in-tact iron meteorite called the
"HOBA Meteorite". It was found in the early 1920's near Grootfontein, Namibia, South West Africa, It measured 9fi x 9fi x 3.5fi and weighed in at approx. 60 tons (120,000 lbs.).
Some meteorites can also have an inherent danger to them. The U.S. currently has 21 authenticated meteorite strikes recorded in the 20th century. Of these, 4 are noteworthy. On Nov. 30, 1954 at approx. 1 p.m. a meteorite weighing 8.5 lbs. crashed through the roof of a house and struck Mrs. E. Hulitt Hodge on the hip while she lay sleeping on her couch. She suffered some serious bruising. This became the only authenticated occurrence of a meteorite having struck a human. The meteorite now lays in the permanent collection at the Smithsonian Institution. On Apr. 8, 1971 a 12 oz. meteorite crashed through the roof of a Wethersfield, CT home and lodged in the living room ceiling. Then again in 1982 another meteorite crashed through the roof of a house in the same town, less than 2 miles from the previous home. It weighed 6 lbs. and came to rest on the floor of the dining room. The last one comes on Oct. 9, 1992 at the home of Michelle Knapp in Peekskill, NY. A loud crash outside of her home led her to her 1980 Chevy Malibu. A 26 lb. stony meteorite had crashed through the think, barely missing the gas tank, and came to rest in a shallow impact pit beneath the car. The meteorite sold for $69,000 and the car rumored to have sold for $10,000. Both the now famous vehicle and meteorite were displayed for all to see at the "1993 Tucson Gem and Mineral Show".
As of 1998, Geologist's have recognized 156 impact structures around the world. To date there are 22 known impact structures in the U.S. Of those sites, many are well aware of the 2 areas where collected meteorite fragments reside in many personal collections. Discovered in 1871 is the impact crater near Barringer, AZ known as the "Barringer Meteor Crater". It is 0.737 miles across and famous for the Canyon Diablo meteorite fragments. The second was discovered in 1921 near Odessa, TX known as the "Odessa Crater" and is 0.104 miles across. Two recorded impact structures are residents in our own state of Missouri: Crooked Creek, MO (4.34 mi. dia.) and Decaturville, MO (3.72 mi. dia.). The largest impact structure currently known is at Vredefort, South Africa, named the "Vredefort Ring"and is 186 miles in diameter.
Again, I've only grazed the surface of this interesting topic, but here are some web sites for you to follow up on:
Meteorite Central
The Meteorite Exchange
Solar Views Meteorite
Solar Views Asteroid
Solar Views Craters
Solar Views Chain of Craters
Planetary Studies Foundation
Planet Scapes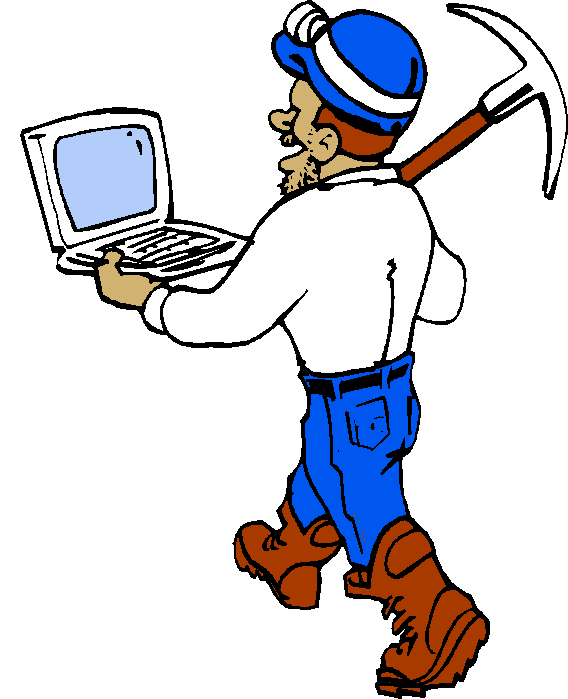 Rockwood Gem and Mineral Society
Minutes of the meeting,February 24, 2000

The meeting was called to order at 7:40 p.m. by President Bob Morse.
Since we had no meeting in January, there was no Secretary's Report.
The Treasurer's Report was read and accepted.
We are going to help at the Association Show. We need volunteers to help taking tickets and also in,the hospitality booth. The more we do the more money the club will make. Please help if possible; also if you put up a display we get points for that. Check your bulletin for the dates of the March meeting, at the school where we meet now they are having a school activity and do not have room for us.
Dianne Larson is checking on other places to have our meetings. If you have any suggestions please give Dianne a call.
The Science Fair is April 10 - 14. We will continue to judge the displays. Mary Parrott needs help on the school project she is working on.
The door prize was won by our guest Becky NUSKE.
The meeting adjourned at 8:07 P.M.
After refreshments we heard Dr. Eric Trinkaus from Washington University speak on the Neanderthal man. He had slides to show us of a 25,000 year old skeleton of a four (4) year old boy he had discovered in Portugal.
He was very interesting.

Respectfully submitted.
Helen Heitland, Secretary


Aquamarine

Congratulations on your purchase of aquamarine jewelry
Aquamarine, as the name implies, refers to water hence its long association with the tranquil blue of the sea. The largest gem ever found (weight 220 pounds) was an aquamarine that Yielded 200,000 carats of cut stones: Aquamarine, the birthstone for March, belongs to the same gem family, beryl,as emerald
Most aquamarines are heated to remove green and permanently intensify their blue color:
Your aquamarine jewelry will give you many years of wearing pleasure if cared for properly. It is best cleaned professionally. But, if home cleaning is necessary, luke warm water with a mild soapy solution or jewelry cleaner. To maintain your gem's brilliance clean with a small bristle brush, especially on the back where the dirt collects. Do not use a home ultrasonic machine! (Helzberg Diamonds)


QUAKE RESEARCHER LOOKS FOR MORE USEFUL CLUE'S
When U.S. seismologists analyze seismic hazards, they usually search for quake producing faults and then assess the threat. However Geologist Thomas Holzer of the U.S.G.S. says that researchers should study quake effects instead. Writing in the Aug. 26 issue of "Science" magazine, Holzer argues that scientists should identify areas with soil conditions that amplify seismic shaking. Holzer notes that parts of San Francisco have been damaged during each major earthquake in the last 140 years, regardless of which fault originated the shocks. Areas with a specific soil condition, according to Holzer suffer during any nearby earthquake, even though the quakes came from different faults.
This approach would work particular]y we in the eastern U.S. where earthquakes have happened but geologists have a hare time finding active faults. Mapping areas of "hazardous soil" would help city planners and seismologists assess and address quake risks. In the western U.S., where major cities are already aware of seismic potential, Holzer says that identifying damage-prone areas could be more helpful than. just finding more faults.
Via Rocks Digest, July' 15, Aug 15 1885


A rockhound is a character who drifts hither and yon on thin air, in a semi-daze, eyes glued to earth, unconscious of all surroundings, laboriously climbing mountains, swinging through valleys, and roaming over prairies, or wading rivers; for seemingly no reason. When he sees a rock, he either pick up or leaves it. If he picks it up, he tastes it. If he tastes it, he either throws it down or puts it in a bag, If he puts it in a bag he rakes it home. If he takes it home, he either throws it in a heap in the basement, back yard, Or living room, or tucks it away with his treasures, or he cuts it. If he cuts it, he either lays it aside for future reference, or polishes it. If he polishes it, he either puts it in a case or box for display, or carries it around to show his friend or fellow rockhounds. The friend either admires it or begins "Now, I got," or "You should see what I picked up." If the friend out brags him, he wanders away depressed and forlorn. If the friend admires it and pats him on the back "Oh, Boy, Oh, Man! - he floats away. head in the clouds - the beginning of another cycle.
The BEMS Tumbler 01/99