ROCKWOOD ROCKHOUND NEWS for MAY 2000
May Meeting

We are fortunate to have Dr. Douglas Wien, from Washington University who is an expert on earthquakes, to speak at our meeting. Since we are living in an earthquake sensitive area, this should be an appropriate topic of great interest.

Comments, Etc.


Planning for the Midwest Federation/Earth Science Club's 60th Anniversary Gem & Mineral Show has been gong on all year. We are now entering the "seriously, it is really going to happen" phase! We will need lots of volunteers to do all sorts of jobs. Whatever the interest, we have a job that is related to it.

The Midwest Federation published this little gem in the last MFW newsletter. I am certain that our show chairman, Bob Morse, will appreciate it if everyone will take the following test:
Breath on this circle. If it turns brown, you have the flu. If it turns blue, you have a cold. If it turns pink, you have tired blood. If it turns green, you have a hangover. If it remains white, you are healthy enough to sign up for a show job!



Bob can be contacted at 636-462-4423 or e-mail him at rrcode@nothnbut.net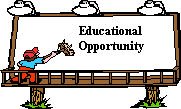 Barbara Sky, one of our new members, is presently attending a great workshop called "Wildacres 2000." The next session will be in the mountains of Western North Carolina on September 25-October 1, 2000. This workshop will feature classes in Mineral ID, Soapstone carving, Cabochon making, silversmithing, "Stained Glass" slabs, precious metal clay, crystallography, faceting, certified judging, Micromount & photomicrography and Silver Channel work. Barbara has attended for several years and recommends it highly. See the application at the back of the bulletin or ask Barbara for more information.


This winter has been hard on our members and we have had quite a few "Sick Puppies." Thank goodness, things are looking up. Here is an update. Judy Heitland's aneurysm was discovered in time and although she has to make some lifestyle changes, she is back at work. Helen Heitland's horrible leg pain turned out to be the rich man's disease, gout. She is on medication now and able to walk again.

Mary Parrott had another TIA on Easter but is progressing quite well, getting her speech back again and is getting stronger every day as she recovers from her back operation. Alan Parrott is improving daily, but he, too, needs to make some lifestyle changes such as NO SALT! Mary mentioned that after taking a trip to the grocery store and reading labels , it looks as if all they can eat is bottled water.
Bill Miller is improving from his knee surgery and walking without a cane now.
Our prayers are still with all these folks and we pray that the rest of us stay healthy also!


Take your Medicine
&
Stay Well!

| | | |
| --- | --- | --- |
| | Rockhounding the Internet | |
| | by David Miller – St. Louis Mineral & – St. Louis Mineral & | Gem Society |
Since some of us have recently gone Geode hunting, I thought it would be appropriate to now give you a little more in-depth information. I think one of the reasons geodes are exciting to many is because you don't really have an idea what's inside until you crack one open. And so I introduce to you:

"Mother Nature's Hidden Treasures"

The term "Geode" is derived from the Greek word "Geoides" which means "earthlike." Geodes are what we would classify as a veritable phenomenon, and many theories exist as to how they were created. But the most recent geological research agrees on these 3 general points:
Geode precursors were concretions (nodules grown by an outward growth around some nucleus).
The outer shells of these concretions were replaced subsequently by chalcedony.
The interiors of these concretions were dissolved, leaving a hollow space in which quartz crystals could grow. Geologists propose they either contained limestone or anhydrite, a fairly soluble calcium sulfate related to gypsum.
Geodes began as sulfuric gas bubbles in volcanic rock or as animal burrows, tree roots or mud balls in sedimentary rock. Over time the outer shell hardens to a somewhat round shape. Silica-rich precipitation which might contain a variety of dissolved minerals, the most common being quartz, forms inside the geode. Over a period of thousands of years the silica cools into layers by the varying temperatures, forming crystals of different minerals within the cavity. Geodes in our area are located in the Dolomitic Mudstone of the Mississippian Age Keokuk-Warsaw-Salem strata. They are muds that were deposited by a shallow sea approximately 340 million years ago, primarily of calcium carbonate and clay.
Geodes are currently divided into 2 classes, the Lower and the Upper Warsaw, each with their own sub-types. But for most of us, only one class is commonly found:
Lower Warsaw – most common class
S type
= quartz: It's the most common sub-class. The most sought after geode type is the "dew drop", containing contact twins of a dipyramid quartzoid crystal representing rapid crystal growth.
= quartz: It's the most common sub-class. The most sought after geode type is the "dew drop", containing contact twins of a dipyramid quartzoid crystal representing rapid crystal growth.
C type
C type = calcite: It is the secondary mineral to quartz, forming 8 different crystal habits, and its most common crystal habit is the scalenohedron.
SC type
SC type = quartz/calcite: both minerals occur together in geode cavities.

Of the geodes found, most will range in size of approximately 2-6 inches. Although there are some recorded specimens to have reached 30 inches in diameter.

Although geodes can be found throughout the world, there are 2 famous collecting localities here in the United States:
The Keokuk District: encompassing a 35 mile radius around Keokuk, Iowa which includes the well known

Tri-State area of Illinois, Iowa, and Missouri.

The Hauser Geode Beds: located at Wiley Well, Imperial Valley, California.
Keokuk Geodes are highly prized due to the fact that they can contain any one of 20 different mineral types which include: aragonite, barite, calcite, chalcedony, chalcocite, chalcopyrite, dolomite, goethite, gypsum, hematite, jarosite, kaolinite, malachite, marcasite, pyrite, pyrolucite, quartz, siderite, smithsonite, and sphalerite.
For more information here are some links to follow:
Sheffler's Geode Mine – http://www.commean.com/rocks/sgm/index1.htm
Keokuk Geodes – www.alikatzrox.com
Geodes: A Look at Iowa's State Rock –
http://samuel.igsb.uiowa.edu/browse/geodes/geodes.htm
The Hauser Geode Beds – http://desertusa.com/magjan98/stories/hauserbeds.html
The Geode Gallery – http://www.maplecity.com/~sand
Geode World - http://www.geodeworld.com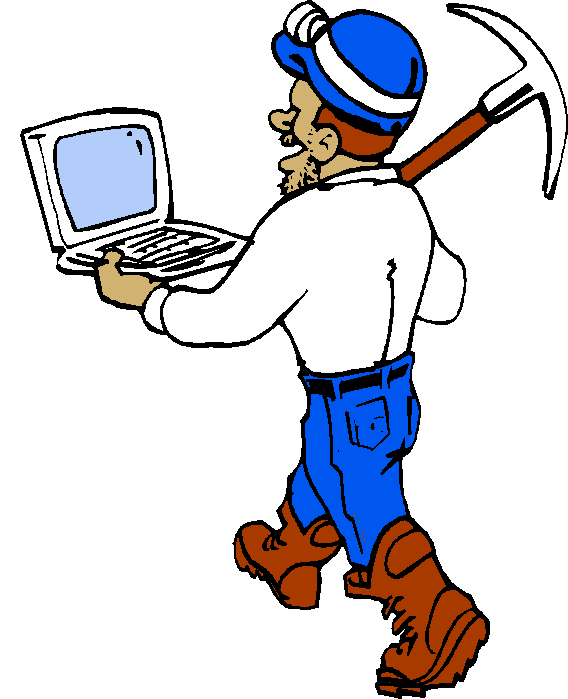 News Form Other Clubs

BEADERS, BEWARE!
Know what you are buying. The most common errors are:
- Sodalite being identified as lapis: lapis is a richer, more royal blue with metallic veining. sodalite is grayer, steel blue with white veining.
- Dyed howlite is neither turquoise nor lapis. Dyed howlite is too uniform in color and does not have the metallic veining of lapis, or the depth of real turquoise.
- Aventurine is not jade. Aventurine has little lines of slightly deeper green that are almost iridescent.
- Plastic is not amber. Amber holds an electric charge. If you rub it on your arm, the little hairs would stand up from static electricity. Plastic does not hold this charge.
- Garnets are dyed on the inside to a deeper, richer color, see if the string has picked up the color
- Phony pearls. Real pearls feel gritty on the teeth. Some false pearls are called Laguna Pearls If you don't like to check out pearls on your teeth, get familiar with the real thing and the differences will become evident.
Reference: Best Little Beading Book by Wendy Simpson Conner - via: BRECCIA, 2/99
SHOP TIP
SAW SPEED: Dull slab saw? After years dealing with apparently inferior diamond blades in my slab saw, I found out that it was not the fault of the blade at all. Years ago when we bought the slab saw, it was set up to run the blade at about 1175 rpm. It turns out that this was much too slow
DID YOU KNOW that a pound of bread is heavier than a pound of gold?
This is actually a trick question. Bread is measured in "avoirdupois" weight, which means that 1 pound has 16 ounces. But gold is measured in "troy" weight, which has only
12 ounces. So-o-o, a pound of bread really is heavier than a pound of Gold !

Neon Tourmaline
Neon Tourmaline is new on the market. There was a small discovery of a new and different colored tourmaline in Brazil. The color was so different that it was taken to a lab for analysis. It contains copper and, as of now, this is a unique gemstone. No one has ever heard of tourmaline being colored by copper before. It produces a "hot electric" color of several shades of green, blue and blue-green. The small pocket was completely worked out and, of course, the area of discovery has been dug up for miles around.
from "Rock Rattler" via CFMS Newsletter 6/96
'
"If everything is coming your way, you're in the wrong lane."
"The early bird gets the worm, but the second mouse gets the cheese."
"The only substitute for good manners is fast reflexes."
(from the AFIVIS Newsletter, Mel Aibright, editor)


Rockwood Gem and Mineral Society
April 21, 2000 meeting minutes
The meeting was called to order at 7:40pm by president, Bob Morse. We met at the Daniel Boone Library on Clarkson in Ellisville. The minutes were reviewed and Andy Larson, treasurer, reported that we currently have a total balance of $3842.51. Expenses were newsletters, $92.14, honorarium $25, Mary Parrott, $55.50 for school presentation supplies,. Income was $204.48 accrued interest on our CD, dues, $160, silent auction $5.

Bob Morse reported on the upcoming August show for which we will need everyone to work some time at the admission table, help with hospitality and consider entering an exhibit for club points and a share of the profits. This is the main source of income for the club year. The Larsons will be seeking signups for mat-ting the admission table as the time approaches.

Peggy Nuske, program chairman, has been lining up excellent programs so be sure to attend faithfully and bring a friend! Watch your newsletter for the subjects to be presented in the months ahead. Peggy has asked us to collect sand samples for a Fall school project she is planning: A couple ounces will suffice, labeled with the date and collection location.

It has been decided to stay with the 3rd Friday of the month for meetings and utilize the Daniel Boone Library. Claudia offered to host the June picnic. The thinking is Sunday afternoon, the date to be settled by next meeting. Barbara Sky mentioned the Wildacres 2000 Courses in North Carolina and highly recommending them. There is space Sept 25 -Oct. 1. The cost is $250, Monday through Saturday, and this includes room, board and courses. She will be glad to answer any questions you might have about this.

Larry Toenjes won the door prize. Virgil Parrott reported that his Dad, Allan is having major problems with his BP and heart. 11 were in attendance at the meeting. The business end of it was concluded at 8pm and our speaker for the evening took charge. Bob Dymck, professor of geology at Wash. U., gave an enthusiastic overview of the Colorado Plateau, which includes the Grand Canyon, Bryce, Zion, Arches, Black Canyon of the Gunnison and several other major parks. By the time he finished we were all ready to head West!
Minutes by Dianne Larson