Rockwood Rockhound News
October 2003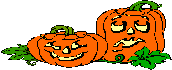 The club is planning a field trip on Thursday, October 9th to the quarry and gravel pit at K. Materials along Hwy 79 just north of St. Peters . To get there take Hwy 70 West to Hwy 79 (Exit 220). Go north on 79 to Old Monroe. Look for K. Materials Quarry. Every thing in the quarry washed down during the last glacial period so who knows what we will find! If enough people are interested in car pooling, we can meet at the Daniel Boone Library at 9:00 am. Call Bob Morse at 636-462-4423 for details.
The GSLAESC Association is planning its fall field trip on October 12 to Washington County. There is a flyer attached at the end of the newsletter with all the details.
September's Meeting

Bob Morse did a great job presiding over the September meeting. He had two videos--"Minerals of the Earth" and "Metamorphic Rocks." In between the two movies, Bob showed us examples of the rocks featured in the films. It was fun to actually touch and examine the very rocks we had just learned about.

We were quite pleased to have so many guests at the meeting. There were two families: the Noss and the Brammer families and Paul Gross, Jr. In fact, we had more guests than members!


Our secretary, Marianne Toenjes, had a benign tumor removed from her left index finger. She is recovering well and having the stitches out on October 9th. We wish her a speedy recovery. It is amazing how much one misses being able to use a left hand.


What Does the Midwest Federation
Do For Us?
Kitty Starbuck, Past President of the Midwest Federation, made a very impressive list in her President's Message in the October MWF Bulletin.
1. New Membership Kit...thanks to Alan Hukill
2. OP revisions... more to come
3. Established a Publications committee
4. Established a Web site Committee
5. Quiz Booklet "So You Think You Know All the answers"...one to each club. (The monthly puzzle comes from there.)
6. 2003 AFMS Winning Articles Booklet...one to each club.
7. 2003 Program Planners Manual-- thanks to Marge Collins, one to each club
8. Preliminary Show Manual...in the works.
9. Pins for "Rockhound of the Year" in process
10.New programs for MWF Program Library
11. Monthly newsletter

Kitty then asks, "What have you done for the Federation?"

Is it a CZ or a diamond?
If the stone is loose, turn it upside down on it table and slide it over a thin black line on a piece of paper. When looking straight down through a CZ you will see a circle in the center of the stone. A diamond won't do this.

If you wipe a piece of chalk on your jeweler's files it keeps metal slivers from clogging the files.
(Author unknown, Via T-TOWN ROCKHOUND 8/02)


Is it Citrine or Topaz?
Clean the stone, then using a toothpick put a drop of water on the table of the stone. The water will form a high bubble on the real topaz. On quartz, the water flattens out.
(Source: Rockhounder July/Aug 2002
via Quarry Quips2/02)

Obsidian Tells Time
Age can be measured with obsidian. It is emerging as a promising tool for dating and tracing prehistoric culture. What makes it useful for dating is that it continuously absorbs moisture from the air. The moisture penetrates the stone at a constant rate and leaves a telltale mark on the obsidian, which is visible under a microscope. By examining the watermarks, the age of a piece of obsidian can be calculated with extreme accuracy. This is valuable because the measurements can be extended half a million years into the past, well beyond the 40,000 year limit of carbon dating.
A most important use of obsidian is in dating glacial periods in the United States. Stones that were carried along by advancing ice have confirmed that a major ice age began 180,000 years ago, and the final retreat came around 12,000 years ago. (Source: Rockhound Ramblings, Via: Pick & Pack, June 2003, page 4)


Ever Wonder?

Ever wonder why a rounded and domed polished stone is called a cabochon? One rock book states that the word "cabochon" is derived from a French word meaning bald-headed. The more highly polished, the more beautiful. Is that why BALD IS BEAUTIFUL?

(Author unknown, source Rockhound Ramblings Dec. 2002 Via Quarry Quips)

Brain Busters
How many rocks and minerals can you find hidden in the following paragraph?

In his latest crime bulletin, Police Inspector Litescal cites current problems: "We need new legal enactments to stop all these hoodlums who plead innocent. Some of them are real cool items who insult cop persons. I have been called a skinflint and a gyp, summing up their opinion of me. I think I'm a fair one, but after being called a spineless serpent, I nearly am berserk. I's no whodunit, even now I am in total control. However, we're having a crime epidemic and I have less ardor for the job. I'm getting old and I am on duty too much. It's time for me to retire with a soda, lite beer, etc. and go fishing. Maybe I'll catch a marlin that will make you rub your eyes.
Answers to Brain Busters

Slate, tin, spectrolite, calcite, galena, opal, lead, oolite, copper, flint, gypsum, iron, spine, serpentine, amber, dunite, talc, mica, sardo, gold, diamond, sodalite, marl, ruby.

Minutes of the Rockwood
Gem & Mineral Society
September 18, 2003


The meeting was called to order at 7:05 p.m. Treasurer, Bob Morse, presided over the meeting.

The treasurer's report was read and approved.

Bob Morse reported that attendance at the Association show at Queeny Park was a little under last year. The profit has not been calculated yet.

There were seven members and eight guests present.

Helen Heitland won the door prize.

Respectfully submitted:
Secretary Pro Tem:
Claudia Uccello