ROCKWOOD ROCKHOUND NEWS

January 2004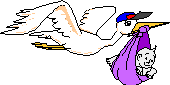 November Meeting

Thanks Again
to the Larsons!
For the third year in a row, Dianne and Andy Larson have hosted the Christmas party. This party is always a grand event and a great way to end the year. Your editor was so unhappy to miss it, but she was sitting in LaGuardia Airport trying to get home after surviving 15 inches of snow in New York!
January Program



Bob Morse will be showing slides and telling us all about the iron mining in northern Minnesota. As cold has it has been this first week in January, we are in the right frame of mind to think about Minnesota! It should be a good meeting as we always learn from Bob since he has such a vast amount of experience and information.

Martha Cottrell is recovering from her second knee surgery and is in therapy three times a week. Hopefully, by March she will be her new self!



The Real Weather Picture


Meteorologists make weather conditions seem more complicated than they actually are. They fuss with weather maps and go on and on about high-pressure areas and slow-moving cold fronts. In truth, weather is very easy to understand once we grasp a few fundamental facts which are based solidly on the "Law of Cause & Effect."

RAIN is caused by going rock hunting, on overnight camping expeditions, golf tournaments, Sunday picnics, weddings on the terrace, and washing windows.

DRY SPELLS are caused by newly planted shrubs and lawns. (Via:MWF 11/03)

Editor's Note: Flossie Anderson, Editor of the Gem City Rock News in Quincy , IL has some excellent advice for Pebble Pups to follow this winter. It is also appropriate for us older folks!

Rocking in Winter

I'll bet you're saying that no one goes rocking in the winter. Right? Wrong! Well, you can. The best rocking that can be done in the winter is in your boxes or shelves of rock specimens that you found this past spring, summer or fall. Now is the time to identify them and write labels with the information of what the specimen is, when it was found, and where it was found. So many times we forget after a few months about our specimens until we are ready to make a display for 4-H, school project, or a rock show. If you don't have the proper books to identify the specimens, go to the library, ask a teacher, a rock shop, or take your specimens to a rock show and search out someone to help you. Rock club members and dealers are always willing to help find information.

Cleaning also needs to be done to many rock and fossils. Soap and water is always the best place to start, except when it comes to halite. (With halite, table salt, you should use alcohol and just rinse them.) Just make

sure that the soap is a detergent and not one that has hand cream in its ingredients. With a geode, make sure that there is not a mineral inside the cavity, because water can sometimes ruin a precious specimen. A buff of air can remove dust from inside the cavity with little damage to the minerals. Just try different techniques to see what works. Many rock books will tell you how to clean a variety of rocks, minerals and fossils. Use the winter months to get ahead of your hobby so next year you will be ready to start again.


Occupational Birthstones
Burglars--Keystone
Politicians--Blarney stone
Bartenders--Whetstone
Motorists--Milestones
Architects--Cornerstone
Astronauts--Moonstone
Hatters--Brimstone
Shoemakers--Cobblestones
Doctors--Gallstones
Tourists--Yellowstone
(Via: Pegmatite 8/03, Via: Show Me Geode 6/03)

Claudia's pups after a long, hard day of
Rock
Hunting?


Helpful Hints
from Arkansas
When replacing the cutting oil in your slab saw, pour the used oil and sludge into a brown bag made from three bags, one inside the other. Hang it out of the way where it can drip into a container large enough to hold that amount of oil. If you keep repeating the process, you will always have a supply of clean, usable oil whenever changes are necessary. (Via: The Mountain Gem, 12/94)
Double the life of your diamond saw blade by keeping the oil clean and keeping the feed on low. Adding 1/2 cup of liquid detergent to the oil acts as a coagulant and holds the grit to the bottom in a tight ribbon.
Clean and polish gold mountings with denture cream (not toothpaste.) It works fine.
Chinese make many fluorite carvings which are marketed under the misleading name of "green quartz."
(Via: The Michigan Gem News)

January's Birthstone
The Garnet is often thought of as a "Ruby look alike"but is actually a large family of gems that have every color except blue. The most familiar varieties are pyrope (red), almandine (red-brown) and rhodolite (pinkish violet.)Source: Helzberg Diamonds.